Zolah: A Role Model for Motivation and Determination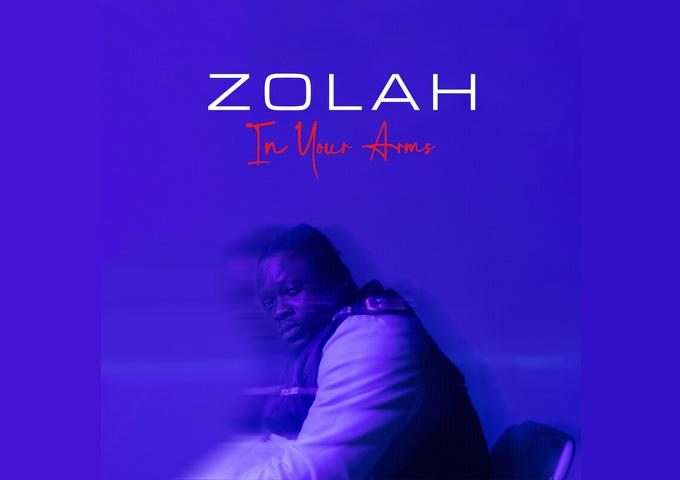 Hip-hop leaning pop artist Zolah has an impressive story to tell. The highly motivated singer and rapper came to Canada from the Democratic Republic of Congo (DRC), settled in Montreal where he could speak his native French, but set his mind to learning English from scratch in 2020 so he could maximize his message in his music.
His first-ever English-language single, "In Your Arms," , this masterpiece; is a mellifluous pop/R&B ballad dedicated to the "good luck charm" who showed him unconditional love when he was so down he wanted to pack It in.
"Two years ago, I was going through a difficult time in my life.  I wanted to end my life," says Zolah, who hopes talking about his mental health journey will help others. "I was feeling alone and only one person stuck by me and helped me to not give up. This song celebrates her."
Another single, to be released in 2023, is "I'm a Miracle," a rap song with a melodic pop hook, co-written and produced by 21-year-old "little genius" Tony Lai. "After we worked together on our first song, we became good friends and he only works with me now," Zolah says.
While Tony wrote the music, Zolah handled the lyrics alongside English-language finesser Prince LAST NAME. "It's about the way society treats minorities and puts them aside," Zolah says. "The key line in the song is 'It's not because you're Black that your future is supposed to be dark.'"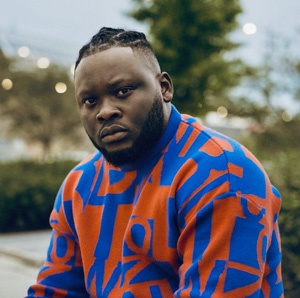 Zolah, whose mixture of R&B, soul and alternative hip-hop, is inspired by Post Malone, The Weeknd and Realestk, does have his own message:  never give up. Given his mission to spread positivity and motivation, he selected Zolah as his stage name because it means "love" in his native Kikongo, a Bantu language spoken by the Kongo people in DRC, his tribe. "I wanted to do that because other young artists are singing more about violence, guns and drugs. I will not put that in my music. I will be singing about love, soothing pain and bringing people together."
DRC is one of the five poorest nations in the world, but Zolah's family wasn't "poor poor poor" he says. Born into a devout Christian home, he started singing as a child in church and continued with gospel music in his teens. "Since my early childhood, I dreamed of glory and greatness," he says. "When people started telling me I had a beautiful voice, I was convinced that music was what I was called into existence for and that all my dreams of greatness were linked to it."
While his country is plagued by war, corruption and poverty, Zolah was fortunate that his parents could afford to send him to university there, but he knew he could only reach his desired greatness as a pop star by pursuing the "American Dream." After numerous failed attempts to move to the U.S., he set his sights on Canada. In 2016, he arrived in Montreal on a student visa; it was February, the weather quite a shock to his system.
"Then a second battle started because I didn't know anyone here," Zolah recounts. "I had a hard time find a decent place to live. I had to sometimes sleep in the living room on the floor in apartments of new friends until I found a job and started building my life here."
He eventually picked up where he had left off at home, singing in church — but in 2019 he set his mind back to his original musical dream. He started creating his own music, writing the topline melodies, while working with Prince LAST NAME, an English-speaking friend, to hone the lyrics.
"When I sing in English, it sounds good, but I can still improve my talking. I want people to understand that in life there's still going to be something to hold you down. For me, it's going to be English. For other people, it's going to something else. The good thing is when you have a dream, do it. Don't wait for everything to be perfect," Zolah says.
"I want to serve as a motivational role model for my fans, to tell them, 'Look at my journey. It wasn't all given to me. I had to move heaven and earth, struggle to get to where I am now. So if a guy like me could do it, you can do it too.'"
OFFICIAL LINKS:
Instagram
https://www.instagram.com/thisis_zolah/
Website
www.zolahmusic.com  
Soundcloud
https://soundcloud.com/user-626792688?utm_source=clipboard&utm_medium=text&utm_campaign=social_sharing
YouTube
https://www.youtube.com/@zolahofficial/featured
Streams:
https://distrokid.com/hyperfollow/zolah1/in-your-arms