The 80's synthwave movement undeniably shapes Chris Tyler's music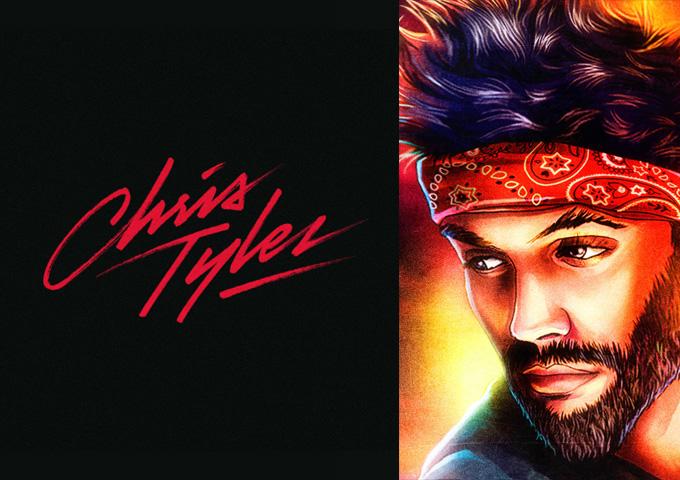 Chris Tyler, a musical prodigy hailing from the City of Angels, was born in the early 80s to parents who were both musically inclined. Growing up in the land of sunshine and dreams, Chris was surrounded by the nostalgic sounds of the '70s and '80s, which would go on to shape his unique brand of pop, electronic, and rock music. Classically trained, Chris has always had a natural talent for composing and producing music. He quickly carved out a space for himself in the industry, collaborating with a variety of singers and musicians. But Chris isn't just a musician, he's also a passionate animal rights activist, philanthropist, and environmentalist. He's always looking for ways to give back, often partnering with non-profit organizations, hospitals, and charities.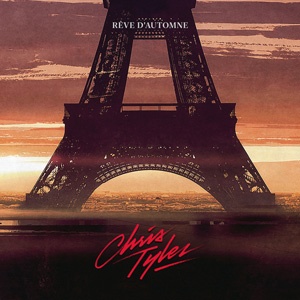 Last year Chris Tyler released the EP "Rêve d'Automne", from which the track, "Le Dernier Jour" found success in France. He followed that up with the single "Only You" ft. Kinnie Lane.
The 80's synthwave movement undeniably shapes this music, but Chris Tyler brings real talent and ability to letting his songs grow in their own right rather than becoming retro-styled caricatures. The tracks are supported by the strength of its songwriting and the sheer appeal of the sound Chris had created.
The EP "Rêve d'Automne", opens with the track "Le Dernier Jour" (feat. Kinnie Lane), quickly setting the analog-like synth-driven tones. On top Kinnies Lane's vocals resonant sweetly as she carries the smoothly modulating tune.
Chris Tyler's strength in writing gorgeous melodies and complementing them with shimmering synths shines through, making this recording every bit as captivating as that of Tyler's genre peers and proving that nostalgia isn't dead just yet.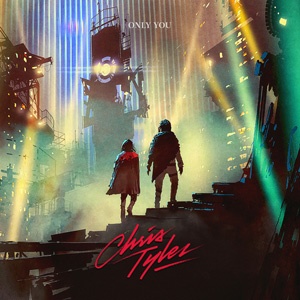 On "Je t'aime, Paris", Chris Tyler is left to his instrumental devices, as he rolls out throbbing basslines, thumping kick drums, and the usual synth wizardry. You don't need to be a particularly avid music fan to appreciate the pristine production and the luxury sonic stylings that take you back to another era.
"Au revoir, Mon Amour" follows a similarly mesmerizing aural template, highlighting all of Chris Tyler's musical astuteness, which is again showcased on the EP closer "Le Dernier Jour" (Instrumental).
One of the main attractions to Chris Tyler's world is the visual imagery he manages to build into his instrumental work. As each chord progression plays through, you can easily visualize a narrative in your head. The single, "For You" ft. Kinnie Lane, is more explicit in its intent, as it features vocals with both English and French lyrics.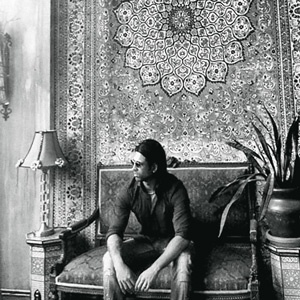 "Here into my heart, into my soul, into my lonely shadow. You, You are the light burning inside me. Inside me. Come into my life, into my dreams, into my world forever. You, You are the one living inside this fantasy," sings Kinnie Lane. Her seductively mellifluous voice gently unfolding the storyline. When an artist's aim and execution are as true as it is on "For You" ft. Kinnie Lane, resistance to their charms is almost impossible.
Chris Tyler aims to drag us deep into his nostalgia dripping world right from the start, and wastes no time in hitting the sweet spot. "For You" ft. Kinnie Lane is prime Chris Tyler, as he is found pairing his furtive instrumental music with an equally enigmatic, textural vocal, and to great effect. Here Chris Tyler firmly defines himself as a musician capable of forming, and then effectively nailing, an overarching concept of artistic vision.
All throughout his compositions, Chris Tyler, is operating with full confidence behind the boards, ably dispensing his distinct and hyper-stylized ideas with perfectly complimentary musical scores. Chris Tyler really is in a league of his own.
OFFICIAL LINKS:
https://christylerofficial.com
https://www.facebook.com/imchristyler
https://twitter.com/imchristyler
https://instagram.com/imchristyler
http://www.youtube.com/c/christylerofficial
https://www.tiktok.com/@imchristyler
https://imchristyler.bandcamp.com