Shifta – 'Baby I Love You' ft. Che'Nelle make a timeless classic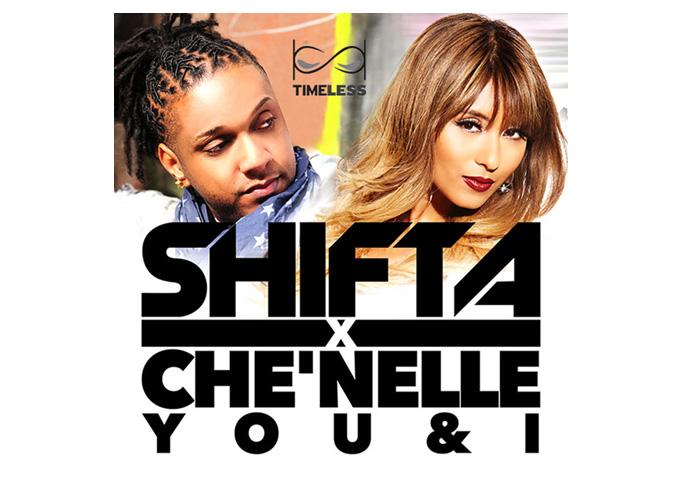 Jamaican-American crooner Shifta teamed up with the Australian-Japanese R&B siren Che'Nelle to create a spellbinding track that has captured the hearts of R&B and Reggae music enthusiasts. "Baby I Love You," a romantic offering, is the star track on Shifta's EP, "You & I," which has been lauded for its sonic prowess. "Baby I Love You," was originally written by TEE, Hiro, and Ryosuke Imai. It was performed by TEE and produced by Akira. Che'Nelle translated and rewrote the song in English for inclusion in her third studio album, "Luv Songs." The original version of this song has over 6 million views on YouTube, while the original artist collaborated with Shifta to make this official remix.
The song is a touching tribute to the unyielding power of love, as Shifta and Che'Nelle serenade their partners with heartfelt verses on the remixed version. "Baby I Love You" boasts a slow, seductive rhythm that seamlessly merges Reggae elements with contemporary R&B vibes. The song's simplistic yet poignant lyrics are elevated by Shifta and Che'Nelle's emotive vocals, making for a timeless classic that tugs at the heartstrings.
Shifta's velvety voice complements Che'Nelle's soulful crooning, resulting in a harmonious blend that is sure to enchant listeners. The song's production is masterful, with a fusion of traditional Reggae beats and modern R&B embellishments that create a refreshing twist on the genre.
It is no surprise that "Baby I Love You" has quickly become a fan favorite and garnered accolades from music critics worldwide. The track's success is a testament to the artistic genius of Shifta and Che'Nelle, who have crafted an enduring gem that will stand the test of time.
With "Baby I Love You," Shifta and Che'Nelle have set the bar high, creating a masterpiece that underscores the power of artistic collaboration. The song is a must-listen for anyone who savors quality music and a fitting tribute to the enduring strength of love.
Produced by Grammy-nominated producer, Tarik "Rvssian" Johnston, who is known for his work with artists such as Rihanna, Drake, and Vybz Kartel, the smooth, slow-paced beat serves as the perfect backdrop for Shifta and Che'Nelle's soulful vocals, which express their affection and devotion for their respective partners.
More About Shifta: Born in Kingston, Jamaica, and raised in Florida, Shifta's love for music began at a young age, and he started writing and performing his music while in high school. Over the years, he has released several critically acclaimed singles and projects.  Shifta is a respected figure in the music industry and has collaborated with several notable artists, including Che'Nelle, Shaggy, Too Short and Damian Marley, and has performed at various prestigious events and festivals worldwide. His music is known for its infectious rhythms, catchy hooks, and relatable lyrics that resonate with audiences worldwide. His dedication to music and his philanthropic work have earned him a loyal fan base and respect from his peers in the industry.
More About Che'Nelle: Born in Kota Kinabalu, Malaysia, and raised in Perth, Australia, Che'Nelle's music has been described as a blend of R&B, soul, and pop with a touch of island flavor. Her music career began in 2005 when she was discovered by producer Colin 'Bulby' York, and subsequently signed with Virgin Records. In addition to her solo work, Che'Nelle has also collaborated with other artists, including the Jamaican-American rapper Shifta. The duo first worked together on the 2011 single, "Make Me Say," which was a hit in the Caribbean and the US. With her unique sound and global appeal, Che'Nelle has become one of the most exciting Australian-Japanese music artists of her generation. Her collaborations with Shifta have further expanded her reach and solidified her place in the music world.
OFFICIAL LINKS:
Instagram – https://www.instagram.com/shifta_timeless/?igshid=YmMyMTA2M2Y%3D
Apple – https://music.apple.com/us/album/baby-i-love-you/1660790651?i=1660790658
Spotify – https://open.spotify.com/track/3631iA5Kn6zfwSAcmWWlkR?si=6jr4QA1PRMGGggwcSTHwCg
YouTube Anime Video – https://youtu.be/y16PFGX58po