Necosso – "Set Me Free" shares something deeper about the artist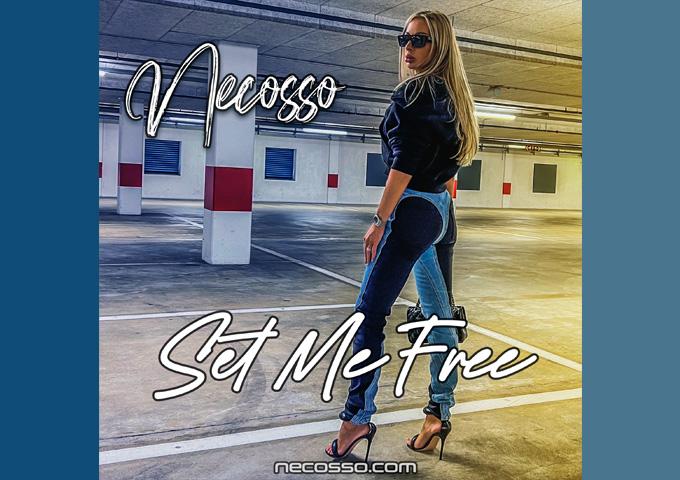 Necosso is an artist with a focus on making groundbreaking music that blurs the lines between different genres and styles. As a result, the artist is always able to make catchy music that still retains an open mind and a very broad creative range. His most recent studio release, "Set Me Free", is actually a fantastic example of what it means to set the bar higher in terms of production and performance quality alike. Clocking in at slightly over the 3 minutes mark, Necosso managed to stand out with his arrangement from the start, creating some amazing melodies that are a perfect introduction to his one-of-a-kind vision, of the world of EDM. The song's lush keyboards offer a dreamy and extraordinary soundscape, and the track has a powerful twist that brings so much energy also in terms of vocals. The female lead vocal melodies are very inspiring, reminiscent of artists such as The Chainsmokers or Lennon Stella, but with a more European twist that adds more energy and vibe.
The vocals soar right on top of the mix, without overpowering the other instruments, making for a very balanced tone. In addition, the lyrics have a personal touch, which highlight the artist's genuine connection to his work. After all, songwriters are storytellers, and one of the ways in which people like to connect with songs is through great stories, whether they're about personal experiences or simply fun lyrics to sing along to! In this case, Necosso managed to share something deeper about himself, while also providing something that's really fun and engaging for the audience.
There is something truly special about how he makes so many different influences collide into something special, and the quality of this release is most definitely not going to let you down, especially if you like old-school sounds with a more distinctive vibe, that still has a modern touch. It is not surprising to see that the song has been receiving fantastic feedback from the audience, even though it only came out about 15 hours ago at the time of this writing! There is something truly special about how Necosso merges different styles of music together, allowing his melodic style to shine and showcasing his full-on talent as a world-class producer and beyond.
In other words, this song is truly impressive, and it stands out as another milestone in the artist's career. The song is also excellent in sheer terms of sound quality. Necosso did a really fantastic job at ensuring strength and stability with this production, as the mix is balanced but also incredibly solid and punchy, with the bass and the kick drum dialed in just the right way in order to provide maximum punch and make the overall vibe of the mix stand out and reach the next level. This song is powerful and energetic. Still, there is also a very dynamic and massively popular vibe, which makes this release so easy to connect with for listeners of all backgrounds.
Even if EDM music is not your regular jam or what you vibe to normally, you should most definitely give this song a go, because it is going to be worth your while, especially if you like fresh and beautiful melodies with a twist. "Set Me Free" stands out as an amazing introduction to Necosso, and it is highly recommended to fans of artists such as AVICII, ILLENIUM, Diplo or San Holo, only to name a few.
Find out more about Necosso and listen to "Set Me Free", which is currently available on some of the very best digital streaming services.
OFFICIAL LINKS:
https://instagram.com/necosso.x
https://www.youtube.com/@necossox
https://twitter.com/necossox
https://open.spotify.com/artist/0lTkPtteIV4CwO0DXgBVx8
https://soundcloud.com/necosso
https://music.apple.com/artist/necosso/1645015208
https://youtu.be/Sce3Ymrs69E