Moon and Aries – "Break the Matrix Trilogy – Episode Three" – an uplifting universe of sound!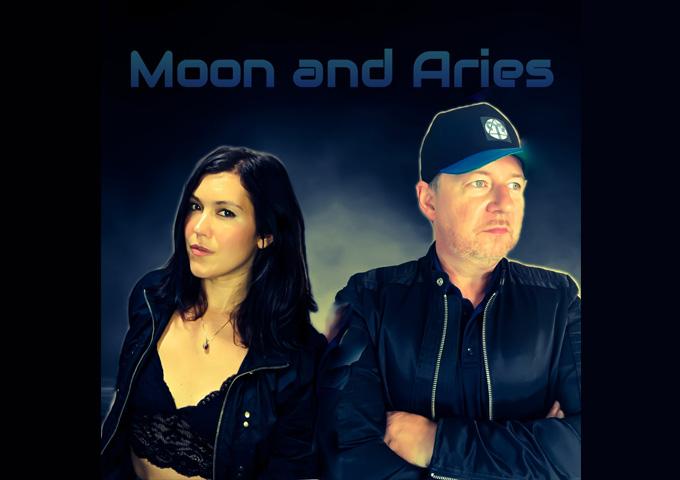 German composer and producer Tom Aries and Canadian writer and singer Jordana Moon have joined forces to create a sonic universe that speaks to the heart and soul of their listeners via the project, Moon and Aries. Their latest release, "Break the Matrix Trilogy," is a triumphant and bold statement that takes their fans on a journey to a brighter future. This concept album is divided into three episodes, each consisting of three songs, showcasing the duo's fusion of nostalgic and futuristic celestial sounds. 'Episode Three', the final installment, is a true masterpiece, featuring "Illumination Society," "Never For Me," and "From Another Dimension."
These mid to up-tempo songs blend electro pop, electro house, dance, trip hop, and trance to create a unique and unforgettable listening experience. Jordana Moon's thought-provoking, poetic lyrics and emotionally intimate vocals combine perfectly with Tom Aries' seductive melodies and captivating instrumentals. The result is a spiritually charged and uplifting universe of sound that is sure to resonate with music lovers everywhere.
Jordana Moon and Tom Aries have a deep driving desire to raise the vibrations and activate a higher version of reality with their music. 'Episode Three', the final installment of "Break the Matrix Trilogy," delivers a sonic soundscape that is sensual, uplifting, and spiritually charged.
"Illumination" is a song that speaks to the struggles of the human experience and the need for greater enlightenment and freedom. The lyrics suggest that the people we once deemed lost and the spirits we once thought were broken are actually capable of achieving great things, and that the key to achieving this is through the process of illumination.
Jordana Moon's poignant voice encourages the listener to examine their own life and to consider the ways in which they can contribute to the betterment of society. The lyrics present a call to action and a vision of a better future, which is both inspiring and motivating.
Tom Aries' immersive instrumental creates a stunning and soulful foundation that is nothing short of mesmerizing. The song "Never For Me" explores themes of unrequited love and the painful realization that a relationship is not meant to be. The lyrics suggest that the protagonist has been investing time, energy, and emotion into a relationship that was never going to work out.
Though "Never For Me" suggests a sense of disillusionment and pain, there is also a sense of strength and resilience in the protagonist's determination to move on and take responsibility for their own emotions. Once again, Moon and Aries combine all their innate artistic skills to create a spellbinding song and musical arrangement.
"From Another Dimension" is a song that explores the allure and pitfalls of materialism, from the perspective of someone seeking to transcend its limitations. The lyrics suggest that the pursuit of love, sex, money, and toys can bring joy, but ultimately lead to a confusing and  distracting existence.
The song suggests that there is a deeper reality beyond these superficial pleasures, and that it is possible to access this other dimension through introspection and self-awareness. While Jordana Moon delivers all of her sweetest mellifluous vocal tones, Tom Aries unleashes his endless knowledge of resonating synth sounds, in another radiant musical production.
Moon and Aries' success is no surprise, given their impressive resumes. Jordana Moon is a singer-songwriter from Western Canada, who combines a higher level of consciousness with modern music. Her compositions are influenced by old jazz, 70s and 80s soul, pop, RnB, trip hop, and current neo-soul.
Tom Aries, on the other hand, is an electronic synthesizer musician, songwriter, and producer from Western Germany. His music fuses classical piano education with the sound of 80s synthesizers, influenced by bands and artists like Depeche Mode, Kraftwerk, Jean-Michel Jarre, Massive Attack, Portishead, and Röyksopp.
Despite the distance between them, Jordana and Tom officially started their journey as Moon and Aries in March 2021, working together via file sharing and communication across the ocean. Since then, they have released 23 songs, including one concept album, one EP, and now the final episode of the "Break the Matrix Trilogy." Moon and Aries have gained a significant following, with more than 100 radio stations across the globe playing their music. They have also reached the top 50 of the official DJ-pool data file charts in the USA.
Overall, Moon and Aries' "Break the Matrix Trilogy" is an outstanding musical masterpiece that showcases their unique and visionary approach to music. It's a must-listen for anyone who appreciates innovation, passion, and creativity in music, regardless of genre.
OFFICIAL LINKS:
https://www.moonandaries.com/
https://www.youtube.com/channel/UCMJmMIDMPikPGhhX1rpdDaw
https://open.spotify.com/artist/6hTTbSvZ7GqE8x6cgxi1W1
https://music.apple.com/de/album/break-the-matrix-episode-three-single/1661323599