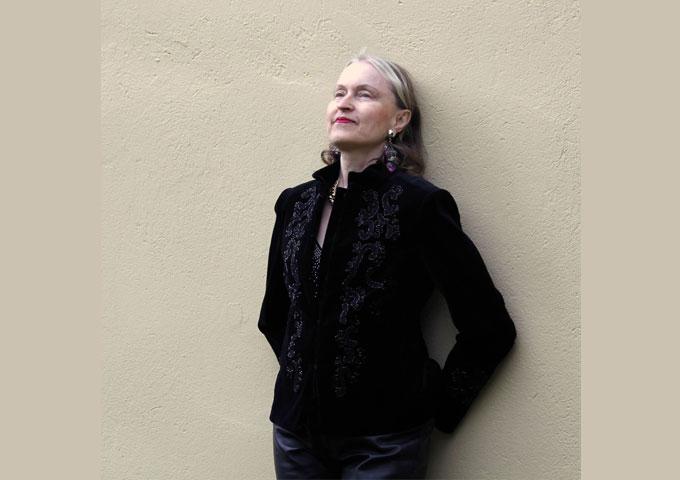 In the enchanting realm of music, there are a select few artists who possess an innate ability to captivate audiences with their ethereal melodies and heartfelt lyrics. One such luminary is Maini Sorri, the Swedish-Finnish singer-songwriter extraordinaire, who continues to forge her artistic path with unwavering passion and unwritten grace. With a remarkable career that spans decades, Maini Sorri has emerged as a stalwart in the industry, leaving an indelible mark with her rich musical tapestry. From the tender age when most children were learning to ride bicycles, Maini Sorri was already nurturing her musical genius, composing melodies that effortlessly danced across the keys of the piano. Her insatiable thirst for knowledge led her to delve into the realms of song structure, music theory, and composition, ultimately earning her a distinguished Bachelor of Arts degree. This educational foundation laid the groundwork for the sonic masterpieces she would craft in the years to come.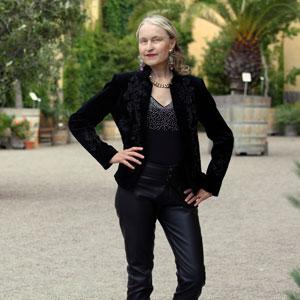 Breaking boundaries and embracing artistic autonomy, Maini Sorri took control of her musical destiny by recording her own songs. Through sheer determination and an unwavering commitment to her craft, she secured coveted spots on the airwaves and Swedish television, where her mellifluous voice resonated with listeners from all walks of life. A true luminary in her own right, Maini Sorri has released an impressive discography consisting of seven albums, three extended plays, and an astonishing twenty-three singles.
Fresh off the press, Maini Sorri's latest offering, 'Shiny Eyes Vol. 2', is a dance album that promises to be nothing short of a euphoric auditory experience. Released on the auspicious date of May 16th, 2023, this album signifies a dazzling fusion of Maini's musical ingenuity, magnetic vocals, and the collaborative prowess of a team of remarkable talents.
'Shiny Eyes Vol. 2' illuminates the dancefloor with an irresistible array of eleven tracks. Crafted by Maini Sorri herself, with lyrics penned by the prolific Gary Cornman and arrangements by the talented triumvirate of Carsten Lehmann, Maria Jhoanna F. Roberto, and Mats Olsson, each song is a pulsating journey into the heart of rhythm and movement.
With its throbbing beats, sweeping synths, and dynamic percussion, 'Shiny Eyes Vol. 2' weaves a tapestry of sonic bliss. Maini Sorri's wistful vocals soar above the intoxicating melodies, infusing every note with an unparalleled sense of longing and passion.
'Shiny Eyes Vol. 2' serves as a testament to Maini Sorri's unparalleled talent, intelligence, and unwavering dedication to her craft. With her creative vision at the helm, the album is a testament to her ability to breathe life into dance music's roots, infusing it with her unmistakable touch. It is a tapestry woven with threads of passion, introspection, and the sheer joy of movement.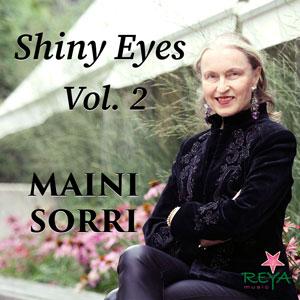 The album's tracklist reads like a tantalizing invitation to surrender oneself to the pulsating rhythms and infectious energy that Maini Sorri effortlessly conjures. From the runaway rhythm of 'Hold Me' to the irresistible allure of 'Shiny Eyes', the radio-friendly edit of 'Just A Dream', and the captivating percussive plea of 'Please Go Away', each composition resonates deeply within the core of our being.
And with instrumental versions of these mesmerizing tracks, the sheer craftsmanship of the arrangements and the intricate interplay of musical elements take center stage, allowing listeners to embark on an instrumental journey that transcends language itself.
Maini Sorri's prowess as a performer shines through every note, infusing her vocals with an ethereal quality that transcends the physical realm. With each lyric she utters, she invites us into her world, evoking emotions we may have never realized lay dormant within us. Her voice possesses an otherworldly allure, effortlessly gliding atop the pulsating beats and sweeping synths, elevating the entire album to a higher plane of sonic ecstasy.
As 'Shiny Eyes Vol. 2' takes flight, we find ourselves drawn into Maini Sorri's sonic universe, a place where melodies entwine with dreams, and rhythm becomes a conduit for catharsis. It is an album that embodies the very essence of what music is meant to be: a transformative force that transcends time, language, and cultural barriers.
OFFICIAL LINKS:
Website:
http://mainisorri.com/wordpress
Social media:
https://www.facebook.com/mainisorri/
https://www.instagram.com/mainisorri/