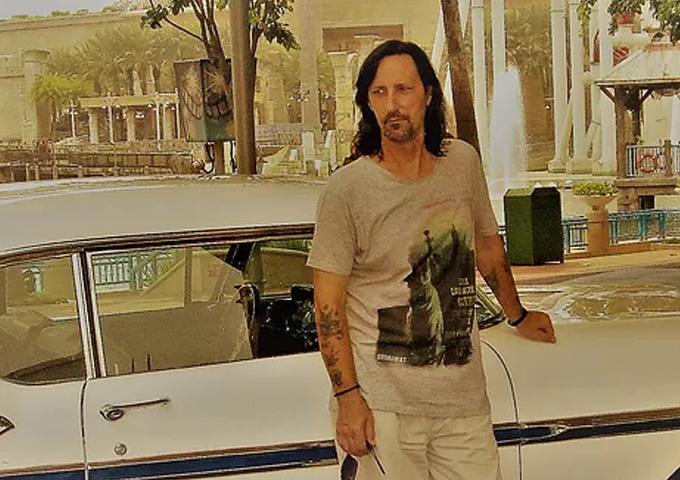 In the midst of global uncertainty and turmoil, sometimes the best medicine is just a slice of pure glowing joy. "Gold" the latest single by producer Lyndon Rivers provides that in bucket loads. It's no exaggeration that the single is a mid-tempo killer. Whether it's the silky smooth gleam of the keys, the throbbing beat of the percussion, or the incredible velvety vocals, there is a commitment to pure dance-pop perfection. At a time when we are all seeking escape from the troubled news of the world, Rivers proves the value of electronic beats and dreamy lyrics for lifting our spirits. He knows how to create dance-pop anthems, and "Gold" proves it.
The eloquent and assured vocals demonstrate the confidence and energy that underpins the production of "Gold". The singer sounds emboldened, empowered and in control from start to finish, which is a reflection of the producer's work, in making the entire project an easy ride. Catchy, bright and enthusiastic, the track leaves the listener with no option but to dance along and be pulled into its immersive world, if only for a few minutes.
"Gold" is literal feel-good perfection. While his peers are flooding streaming platforms with bombastic and abrasive tones, Lyndon Rivers keeps things fairly smooth, melodic and restrained. The track wastes no time setting out a mission statement. "Heaven is shining down rays of gold. Color me with your light take me home. Forever keep shining rays of gold." What makes "Gold" noteworthy is how Rivers commands the myriad of influences at his disposal and uses them as an ideal conduit for his own spicy sonic mix.
In the end, "Gold" is another highly accomplished outing representing a demonstrable leap forward for Lyndon Rivers. As always, Rivers presents cohesive music that is keenly aware of its forebears in music, unafraid to reference them and exploit his musical knowledge in development of his own artistry. Rivers has better mastery of his skillset than ever before; his production drips with the personality needed to convey his musical message.
"Gold" thrives because Lyndon Rivers adds his own flourishes and perspectives to the content, presenting himself as an empowered forward-thinking independent artist. Not only is it refreshing to see an indie producer so in control of his artistry, but Rivers never makes listening to his music seem like a lofty task — his primary goal is enjoyability, for the listener and for himself. Setting him apart this last year are the sheer number of music releases he has shared with the electronic dance music community.
With a staggering amount of singles already under his belt, Lyndon Rivers just keeps trucking on. If he has demonstrated one thing throughout these releases, it's that unlike many music producers, Rivers knows how to mine his sonic versatility without losing himself in noise. Instead, his ideas are curated and focused – a rarity for producers who are as enchanted by music as he is. Rivers is steadily, establishing himself as a top tier artist, who will continue to rise in the coming years.
OFFICIAL LINKS: FACEBOOK – TWITTER – REVERBNATION – WEBSITE