dezabel – "Painkiller": A Symphony of Emotion and Authenticity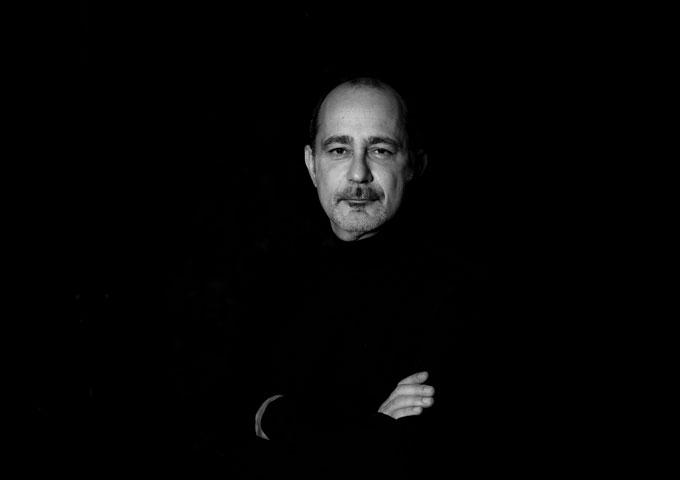 In the vast ocean of emerging talents, there are few who manage to rise above the waves and truly captivate audiences. One such artist making seismic waves in the music industry is dezabel, the enigmatic songwriter, musician and music producer whose creative genius knows no bounds. With his latest single, "Painkiller," dezabel unveils a tantalizing glimpse into his forthcoming EP, set to be unleashed upon the world in late autumn 2023. This anthemic track not only explores the transformative power of love in the face of physical pain but also takes listeners on a poignant journey of two souls bound by a hospital room. Brace yourself for a musical experience that blends genres effortlessly, delivered with an unbridled passion that only dezabel can muster.
"Painkiller" emerges as a modern pop anthem interwoven with scintillating rock-infused guitar riffs. What sets this track apart is the dynamic male duet, which lends the song an unparalleled authenticity and raw emotion. dezabel draws inspiration from his own personal experience, crafting a narrative deeply rooted in his five-week hospital stay. With every note and lyric, his commitment to unwavering authenticity shines through, leaving an indelible mark on listeners' hearts.
Written alongside Roberto C. Valdez and Erez PotokHolmes, "Painkiller" showcases dezabel's ability to craft an emotionally charged song that resonates with listeners. The track captures the struggle of being addicted to someone who brings both pain and pleasure, while also exploring the complexities of love and dependence. The heartfelt vocals, combined with the melodic hooks, and dezabel's tailor-made, close-fitting production, create an immersive experience that draws the audience into the protagonist's emotional journey.
To elevate the listener's experience to unprecedented heights, dezabel approached the production of "Painkiller" with the cutting-edge Dolby Atmos technology. This innovative approach envelops the audience in an all-encompassing soundscape, transporting them into a world where the song takes on a new dimension. Prepare to be swept away by the immersive layers of sound, breathing life into dezabel's musical creation like never before.
Since bursting onto the scene with his debut single, "Another Drink," in 2019, Bilgi Sakarya, better known by his stage name dezabel, has steadily forged a path toward greatness. His undeniable musical and technical talents, alongside his unparalleled storytelling and ability to hand-pick stunning featured vocalists on his tracks, have struck a resounding chord with audiences worldwide, resulting in an astonishing milestone of over 10 million streams as of May 2023. Notably, dezabel's music has found a passionate following in Germany, where his fanbase continues to flourish and contribute significantly to his ever-expanding listenership.
"Painkiller" serves as the penultimate single before the much-anticipated EP release, slated for late autumn 2023. Fans of dezabel can expect a musical odyssey that transcends conventional boundaries, a journey that showcases his uncanny ability to seamlessly blend diverse instrumentation and defy categorization. Brace yourselves for an immersive experience that unveils dezabel's unique compositional prowess, set against a backdrop of emotion-filled sounds.
dezabel's intoxicating blend of gripping narratives, pristine production values and infectious melodies has firmly established him as a force to be reckoned with in the ever-evolving music landscape. His unwavering commitment to authenticity and his uncanny ability to forge deep emotional connections through his music have positioned him as a rising star in the industry.
In a world where music has the power to heal, dezabel emerges as a beacon of hope, armed with his all-embracing sound and an unyielding commitment to authentic storytelling and technical excellence. With "Painkiller" as his latest offering, dezabel weaves a musical tapestry that speaks to the depths of the human experience. As the countdown to his EP release begins, it is clear that dezabel is ready to leave an indelible mark on the hearts and minds of music lovers around the globe. He is here to change the game and ignite a fire within listeners' souls that will burn eternally.
OFFICIAL LINKS:
https://www.dezabel.com
https://www.instagram.com/dezabelmusic
https://www.facebook.com/dezabelmusic