Video Game Sadness: Jonny KT's Musical Testimony Against Escapism
Afro-Caribbean/biracial artist, Jonny KT, promotes songwriting as a savior in the fight against addiction with his new single. From playing music in the subway stations of New York City for money to saving up for his own bedroom studio, the native New Yorker promotes a strong message of hope through his songwriting. "Video Game Sadness" is a testament to all those struggling with escapism. The self-produced, written, and recorded single cites the struggles of depression and isolation, particularly caused by the pandemic. Jonny uses the power of creation as therapy to persevere.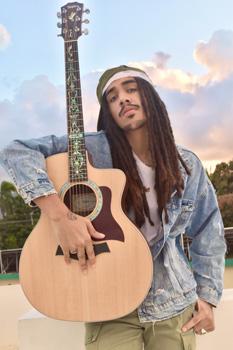 Having been a victim of addiction himself, whether it be video games or substances, and having witnessed it among his friends and relatives, Jonny KT says, "Enough is enough!"
He uses dreamy textures to soothe the sound palette and provide a touch of human connection in a world that is becoming more and more disconnected. The song is most inspired by a combination of Drake's "Thank Me Later" album and Billie Eilish's "Happier Than Ever," in a blend of subtleties that is completely unique and his own.
Having lost so many during the pandemic, Jonny KT has a simple message: "You are not alone, and sometimes, something as small as a hug can make all your troubles seem far away."
Using creation as a permanent outlet and turning away from addictive substances, Jonny boasts a powerful message and hopes to inspire others to put down the drugs and pick up the pen. "Video Game Sadness" was released on all digital streaming platforms on February 17th, 2023. Alternatively, you can grab the single for free at www.Jonnykt.com.
OFFICIAL LINKS:
Instagram
https://www.instagram.com/jonnykt/
Facebook
http://www.facebook.com/jonnyktnyc/
Spotify
https://open.spotify.com/artist/7ER4kTGQRuL4M1niZh9d4x
Website
https://www.Jonnykt.com
Soundcloud
https://www.soundcloud.com/jonny-kt
Youtube
https://www.youtube.com/Jonnyktmusic
Where To Buy Your Music
https://jonnykt.com/music