Raw and Unfiltered: Courtney Hadwin's 'Monsters' Hits the Airwaves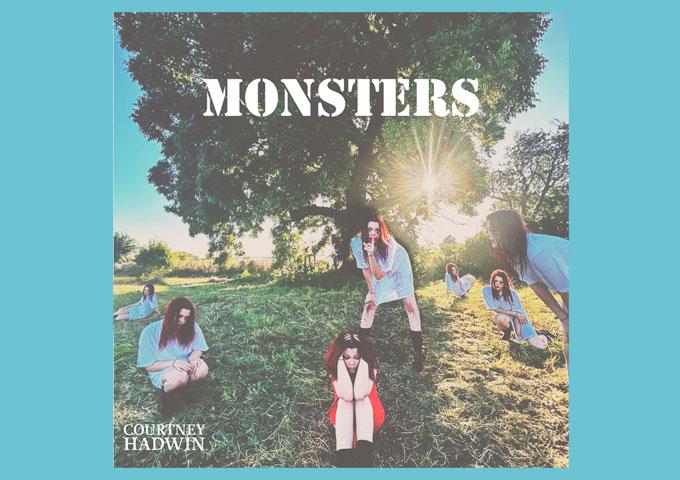 United Kingdom – Renowned singer and songwriter Courtney Hadwin is back with a powerful new rock song that's set to captivate audiences worldwide. Titled "Monsters," this electrifying track showcases Hadwin's undeniable talent and fearless approach to music. "Monsters" is a hauntingly beautiful composition that delves into the depths of inner turmoil, facing one's fears, and confronting the monsters that reside within us all. With her signature raspy vocals and commanding stage presence, Courtney Hadwin delivers an emotional tour de force that resonates with authenticity.
In "Monsters," Hadwin's lyrics explore the complexity of human nature, inviting listeners to embrace their vulnerabilities and confront the shadows lurking within. The song's chorus and pulsating rhythm create an immersive sonic experience that takes listeners on an emotional rollercoaster.
Courtney Hadwin's rise to stardom began with her remarkable performance on "America's Got Talent" in 2018, where she stunned both the judges and the audience with her explosive rendition of "Hard to Handle" by Otis Redding. Since then, she has continued to hone her craft and solidify her position as one of the most exciting voices in rock music today.
"Monsters" is the latest addition to Courtney Hadwin's impressive discography, which includes fan-favorite tracks like "That Girl Don't Live Here" and "Breakable." With its soul-stirring lyrics and electrifying sound, "Monsters" promises to be a song that resonates with audiences of all ages. Fans and music enthusiasts can stream "Monsters" on all major music platforms, including Spotify, Apple Music, and Amazon Music, starting today at https://ffm.to/rp1xjmn
Stay tuned for updates on Courtney Hadwin's upcoming projects on her official social media channels. "Monsters" is not just a song; it's a journey into the depths of the human soul. Join Courtney Hadwin on this emotional exploration, and let the music carry you through your own personal journey of self-discovery.
Press and Interview request at: rocksunrecords@gmail.com